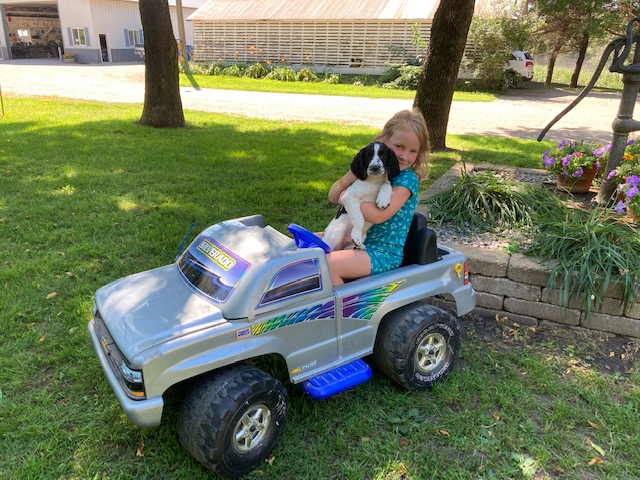 "All a Girl Really needs is a Truck and a Field Bred Spaniel"
Whitewater Creek Kennel is owned by Darrell and Colleen Peterson. We are located 50 miles south of the Twin Cities near Waterville, MN. Darrell and Colleen have owned, trained, hunted and trialed English Springer Spaniels for over 25 years.
Our 70 acre farm includes a dog training area. We welcome our puppy owners to come and train with us!
We have had many repeat customers over the years. We believe this high level of satisfaction is because of responsible breeding and the character and abilities of our dogs. All of our adult dogs have had a PFK test and hips certified prior to breeding. All puppies have recieved their first shots and vet check. We provide all this documentaion to you.
Whitewater Creek dogs possess a playful and gentle disposition, with a huge desire to hunt. They love working the field and water as much as they enjoy sitting at your feet waiting to be petted!
If you are interested in a puppy please contact us by email at [email protected] of phone 507-362-8966 or 507-339-2837