Whitewater Creek's Jaded Lover
"Jade"
Since her first day in the field Jade has exhibited an incredible bird drive and willingness to please. Jade shows excitement for the hunt and is all about the game. Jade's desire and intelligence made her easy to train. This will be Jade's first litter and we look forward to these qualities being passed on to her puppies.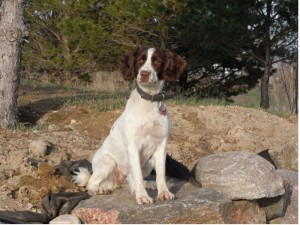 __________________________________________
Whitewater Creek's Mad About You
"Maddie"
Maddie is a meticulous hunting dog. She covers the field, but works well within gun range. Maddie is relentless in the field, never giving up on the hunt. Maddie's puppies have proven to possess a lot of drive and desire in the field. Her happy personality has made her a crowd pleaser!